Découvrez nos voyages en autocar en 2023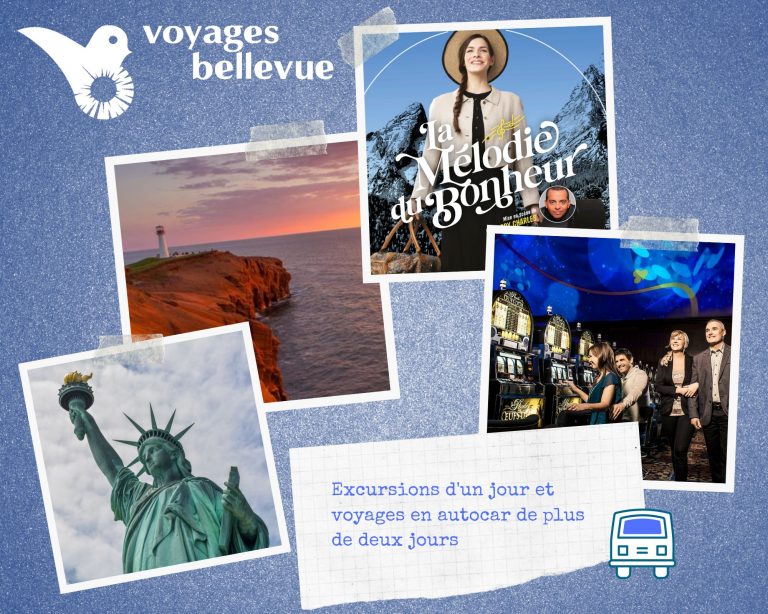 Please note that we will not be producing a paper brochure this year; all our itineraries are therefore available on our website. Want the details of a specific trip? It will be our pleasure to print you the description of the desired trip.
Do you have travel questions? Do not hesitate to contact us!
Explore Québec sur la route de retour à l'hiver 2022-2023!
Le programme Explore Québec sur la route vous permettant de découvrir le Québec à rabais sera de retour de novembre 2022 à mars 2023. Restez à l'affût des détails du retour du programme en vous inscrivant à notre infolettre et en nous suivant sur notre page Facebook!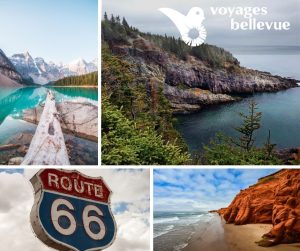 Présentation Bellevue Signature par Alain Winter
Vous avez manqué notre présentation du 21 avril dernier sur nos nouveaux voyages Signature au Canada et aux États-Unis avec Alain Winter? Bonne nouvelle, il est possible de visionner la présentation ici!