From 346$ /family (2 adults and 2 children)*
From 160$ /pers. in double occ.

*
* Price for information only. This Explore Québec package is offered to you thanks to the financial support of the Ministère du Tourisme.
3 days | 2 nights
D1 | Arrival in Lac-Mégantic (2 nights)
Arrival in Lac-Mégantic and installation in your chalet at the Baie-des-Sables Tourist Station. This outdoor base offers a multitude of activities for young and old: swimming, kayaking, canoeing, pedal boats, windsurfing, tree to tree, hiking, geocaching and more! Discover the nature around you and enjoy the joys of summer!
D2 | Mont Mégantic National Park
Take advantage of a full day to discover Mont Mégantic National Park at your own pace, an increasingly sought-after four-season outdoor destination as well as a unique scientific attraction in Quebec, in the heart of the first International Dark Sky Reserve . The 20 km of hiking trails give you access to exceptional views of the peaks of Mont Mégantic (1105 m) and Mont Saint-Joseph (1065 m). It is also possible to cycle in the Franceville sector and observe wildlife throughout your walk. If you feel like it, you could take part in an astronomy evening at the ASTROLab (Note: the holding of this activity is to be confirmed ($).
D3 | Lac-Mégantic – Return
Take advantage of your last day there to practice various activities at the resort such as hebertism ($), hiking or even yoga on the beach ($)!
* Enhance your package with a variety of activities! *
Do you want to visit a museum, do a tasting at a local producer or visit a national park? All our packages are customizable on request. You could benefit from the 25% discount on these activities too!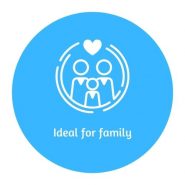 THIS PACKAGE DOES NOT INCLUDE
*Several dates available*
(June to October)
Possibility of car rental on request.
*** The Explore Quebec on the road discount applies only to Quebecers. Proof of residence will be required for the purchase of the package. For booking and cancellation conditions, please refer to the « 

General conditions

 » tab on the website at the bottom of the page.
*** Our agency is committed to respecting and ensuring compliance with all the measures and instructions issued by the National Institute of Public Health of Quebec, which are included in our response plan to Covid-19. The service providers used in the Explore Québec packages have also signed this commitment to comply with health measures. It is our responsibility to ensure that service providers are open at the time of the customer's travel. The agency reserves the right to modify the packages in the event of the closure or non-reopening of providers included initially, by offering customers equivalent solutions. ***