From $1391 /f

amil

y (2 adults and 2 children)*
From $459 /pers. in  double occ.

*
3 days | 2 nights
* Price for information only. This Explore Québec package is offered to you thanks to the financial support of the Ministère du Tourisme.
D1 | Arrival in Brossard (2 nights)
Arrival in Brossard at Quartier Dix30, an open-air shopping center with many shops, restaurants and entertainment venues. This is where you will find Oasis Surf and its unique Surfstream signature wave in Canada, allowing the use of real boards with fins giving the chance to surf like in the ocean and in rivers. Introduce yourself to surfing with a one-hour session including off-wave theoretical training followed by a surf session accompanied by instructors. It is also possible to add a table d'hôte meal at Le Turf restaurant to your package. Guaranteed fun!
D2 | Brossard – Mont Saint-Grégoire
On the way to Mont Saint-Grégoire for a hot air balloon flight in winter! You can, if you wish, get involved as a member of the crew by participating in the assembly and inflation of the hot air balloon or simply observe. As soon as you take off, you will embark on an unforgettable adventure that will make you discover a unique panorama, while letting you rock to the winds. Sometimes you will fly so low that you can touch the treetops, and sometimes so high that you can discover all the beauty of the Richelieu region. Good news for people who fear vertigo: Since the ball is not attached to the ground, you are very unlikely to experience vertigo. During the flight, the basket is very stable. As you do not experience any sensation of movement, you will feel very comfortable as soon as you take off. Your flight will end with the traditional sparkling wine, a local product, to celebrate this fabulous ride. (Note: Allow about 3 hours for the total duration of the activity. In case of bad weather, the flight could be postponed until the next day.)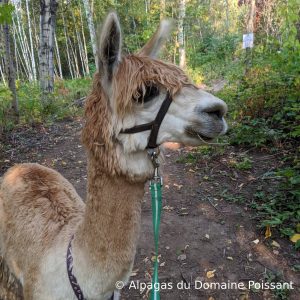 Do you want to add or replace one of the activities in the program with another activity just as original? Why not take a walk in the company of an alpaca? An unusual experience ideal for young and old alike!
J3 | Brossard – Back
If the weather conditions the day before did not allow the hot air balloon flight as planned, your flight could be moved to this morning. If not, take advantage of your day at Quartier DIX30 to shop before hitting the road again.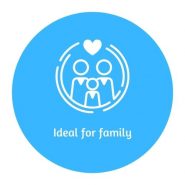 THIS PACKAGE DOES NOT INCLUDE
* Several dates available *
(December to early March, depending on weather conditions)
Possibility of car rental on request.
* Enhance your package with a variety of activities! *
Do you want to visit a museum, do a tasting at a local producer or visit a national park? All our packages are customizable on request. You could benefit from the 35% discount on these activities too!
*** The Explore Quebec on the road discount applies only to Quebecers. Proof of residence will be required to purchase the package.
*** Our agency is committed to respecting and ensuring compliance with all the measures and instructions issued by the National Institute of Public Health of Quebec, which are incorporated into our response plan to Covid-19. The service providers used in the Explore Québec packages have also signed this commitment to comply with health measures. It is our responsibility to ensure that service providers are open at the time of the customer's travel. The agency reserves the right to modify the packages in the event of the closure or non-reopening of providers included initially, by offering customers equivalent solutions.***