From $280 /

p

ers.

i

n  double occ.*
3 days | 2 nights
* Price for information only. This Explore Québec package is offered to you thanks to the financial support of the Ministère du Tourisme..
D1 | Arrival in Saint-Gabriel-de-Valcartier
Arrival in the municipality of Saint-Gabriel-de-Valcartier located about twenty minutes north of Quebec. To get your stay off to a good start, you could indulge in precious time for total relaxation for body and soul at the hotel's Aroma Spa with a massage or body treatment ($). You will then visit the only ice hotel, an ephemeral work as grandiose as it is surprising. Let yourself be seduced by its themed rooms and suites adorned with majestic sculptures and plan a stop in the lavishly decorated chapel, where people from all over the world come to get married in magical splendor.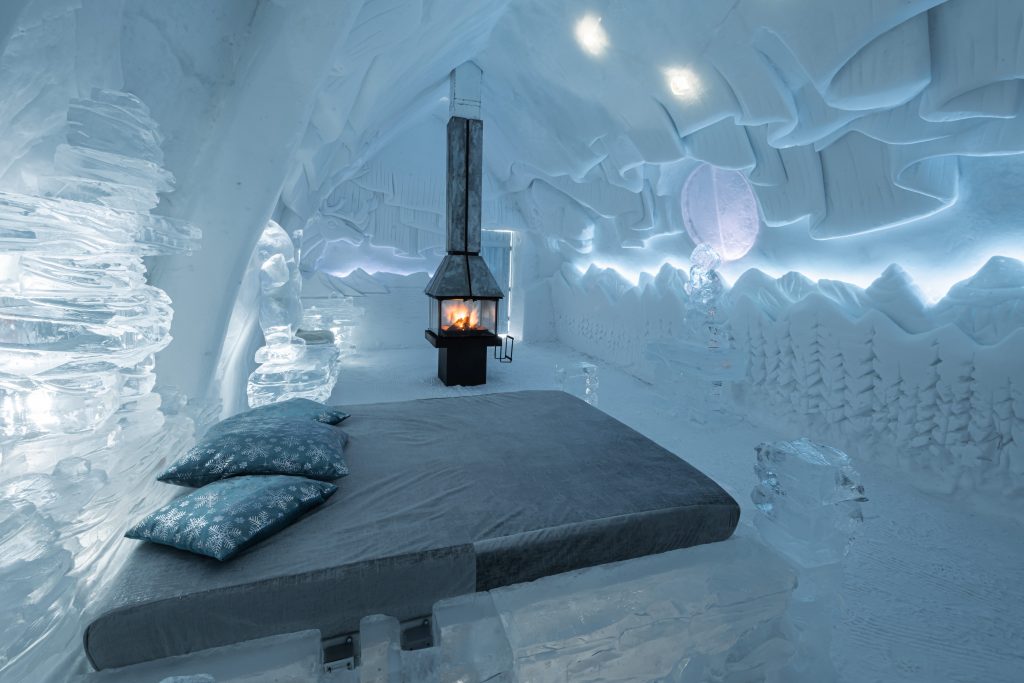 * Enhance your stay and live a totally unique winter experience by staying in the Ice Hotel! *
The Ice Hotel welcomes you for one night to make you live a Nordic luxury adventure. A moment that you are far from forgetting!
D2 | Saint-Gabriel-de-Valcartier – Quebec City
Head to Quebec city, a UNESCO World Heritage gem, and stroll the cobbled streets of the only walled city north of Mexico and its bountiful nature nearby. Discover the charms of Old Quebec in the company of a guide on a walking tour during which you will relive 400 years of history rich in twists and turns. Take advantage of the rest of your free day to experience the joys of winter; from early December to mid-March, Old Quebec turns into a real Christmas village. Lights, decorations, snow and European architecture create a most magical setting. It is also possible to experience cross-country skiing in the heart of the city center or in grandiose settings or to skate all over the city.
J3 | Saint-Gabriel-de-Valcartier – Return
Enjoy your last day to sleep in.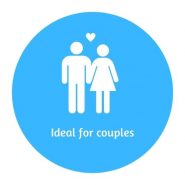 THIS PACKAGE DOES NOT INCLUDE
* Several dates available *
(From January 2nd to March 21st, 2021, depending on weather conditions)
Possibility of car rental on request.
* Enhance your package with a variety of activities! *
Do you want to visit a museum, do a tasting at a local producer or visit a national park? All our packages are customizable on request. You could benefit from 25% discount on these activities too!
*** The Explore Quebec on the road discount applies only to Quebecers. Proof of residence will be required to purchase the package.
*** Our agency is committed to respecting and ensuring compliance with all the measures and instructions issued by the National Institute of Public Health of Quebec, which are incorporated into our response plan to Covid-19. The service providers used in the Explore Québec packages have also signed this commitment to comply with health measures. It is our responsibility to ensure that service providers are open at the time of the customer's travel. The agency reserves the right to modify the packages in the event of the closure or non-reopening of providers included initially, by offering customers equivalent solutions. ***