From $271

 /pe

rs. in  double occ.*
3 days | 2 nights
* Price for information only. This Explore Québec package is offered to you thanks to the financial support of the Ministère du Tourisme.
D1 | Arrival in La Malbaie (2 nights)
Arrival in the magnificent Charlevoix region, in the La Malbaie sector. Installation at your pavilion at the Petit Manoir du Casino de Charlevoix, located on the cliff of Pointe-au-Pic. Start your stay with a moment of relaxation at the hotel's Zen Évasion massage and treatment center, with a 60-minute Swedish massage per person. In the evening, come and test your luck at the Casino de Charlevoix with a wide variety of games (Casino opening to be confirmed depending on the restrictions and color of the area). Option to add hotel dinners to your package.

D2 | La Malbaie
Today, take a horse-drawn sleigh ride with the Écuries Entre Monts et Marées! What could be better than a sleigh ride to admire the landscape under the snow and have a good time in good company! Put on your boots, mittens and scarf and let yourself be guided through the snowy trees!

J3 | La Malbaie – Back
Take advantage of your last day in the region to practice various winter activities nearby: skiing and snowshoeing enthusiasts will be delighted at Mont Grand Fond and sportsmen looking for an original activity will be happy to know that it is possible to winter kayaking and dog sledding near the hotel. It is also possible to rent snowmobiles directly at the Pavillon du Petit Manoir du Casino.
* Enhance your package with a variety of activities! *
Do you want to visit a museum, do a tasting at a local producer or visit a national park? All our packages are customizable on request. You could benefit from the 35% discount on these activities too!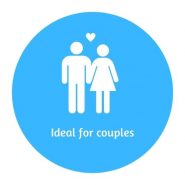 THIS PACKAGE DOES NOT INCLUDE
* Several dates available *
(December to March, depending on weather conditions)
Possibility of car rental on request.
*** Please note that some activities included in this package are not available on December 25th 2021 and January 1st 2022. Please refer to your travel agent to find out about the options available to purchase this package. ***
*** The Explore Quebec on the road discount applies only to Quebecers. Proof of residence will be required to purchase the package.
*** Our agency is committed to respecting and ensuring compliance with all the measures and instructions issued by the National Institute of Public Health of Quebec, which are incorporated into our response plan to Covid-19. The service providers used in the Explore Québec packages have also signed this commitment to comply with health measures. It is our responsibility to ensure that service providers are open at the time of the customer's travel. The agency reserves the right to modify the packages in the event of the closure or non-reopening of providers included initially, by offering customers equivalent solutions.***