From $754 /family

(2 adults and 2 children)

*
From $249 /pers.

in double occ

.

*
3 days | 2 nights
* Price for information only. This Explore Québec package is offered to you thanks to the financial support of the Ministère du Tourisme.
D1 | Arrival in Saint-Georges – Saint-Alfred – Saint-Georges (2 nights)
Arrival in Saint-Georges en Beauce at your hotel. In the evening, meet at the NRJ Nordic Spa, located on the shores of Lake Sartigan, for a unique sensory experience in a pure natural environment. Take the time to relax in the Nordic baths and saunas on site in the evening, before starting the Quintessence experience. Enjoy spas and saunas in the traditional hydrotherapy circuit, in addition to enjoying a multimedia aquatic show! In the form of an entertaining multimedia meditation through a journey through spas and saunas, visitors are invited to reconnect with themselves by becoming aware of the role that these different elements play.
You want to stay in unusual accommodation? No problem! Le Domaine du Radar offers various on-site accommodation options: coolbox, Pod habitat, mini-house, yurt and more!
D2 | Saint-Sylvestre
The Domaine du Radar invites you to live an extraordinary experience. Hit the slopes of Mont Sainte-Marguerite, the highest peak in the region, on 2 tracks of 2.3 km of enchanting Austrian toboggan trails! You will have the choice between the Family track or the Kamikaze track for the more adventurous. Bus lift service is included. Thrills guaranteed!
D3 | Saint-Georges – Return
Free morning to enjoy the hotel, then return home.
* Enhance your package with a variety of activities! *
Do you want to visit a museum, do a tasting at a local producer or visit a national park? All our packages are customizable on request. You could benefit from 35% discount on these activities too!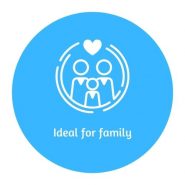 THIS PACKAGE DOES NOT INCLUDE
* Several dates available *
(From December to March, depending on weather conditions)
Possibility of car rental on request.
*** Please note that some activities included in this package are not available on December 25th 2021 and January 1st 2022. Please refer to your travel agent to find out about the options available to purchase this package. ***.
*** The Explore Quebec on the road discount applies only to Quebecers. Proof of residence will be required to purchase the package.
*** Our agency is committed to respecting and ensuring compliance with all the measures and instructions issued by the National Institute of Public Health of Quebec, which are incorporated into our response plan to Covid-19. The service providers used in the Explore Québec packages have also signed this commitment to comply with health measures. It is our responsibility to ensure that service providers are open at the time of the customer's travel. The agency reserves the right to modify the packages in the event of the closure or non-reopening of providers included initially, by offering customers equivalent solutions. ***