From $873 /family in double occ.*
From $349 /pers. in double occ.*
* Price for information only. This Explore Québec on the road package is offered to you thanks to the financial support of the Ministère du Tourisme.
3 days | 2 nights
D 1 | Arrival at Kingsey Falls – Saint-Ferdinand (2 nights)
Your stay in Centre-du-Québec begins with a visit to Parc Marie-Victorin, the largest ecological garden in Quebec, located in Kingsey Falls. With its six thematic gardens and impressive mosaiculture, Parc Marie-Victorin invites you to discover a unique and oversized horticultural universe! Don't forget your picnic basket for an even more idyllic experience! Make a gourmet stop at Les Côtes du Gavet vineyard to taste their delicious wines or stop by the Fromagerie du Presbytère to discover and taste many of the region's products. For your accommodation, let yourself be charmed by the Manoir du Lac William, the beauty of the place, the warmth of its hosts, the tasty cuisine and the many activities on site.
D 2 | Victoriaville – Saint-Ferdinand
Heading towards Victoriaville, where you will discover the Laurier Museum, also called the Wilfrid-Laurier House National Historic Site, dedicated to the interpretation of the personal and political life of Sir Wilfrid Laurier, Prime Minister of Canada from 1896 to 1911. This place history and heritage also houses an important collection of works by Canadian artists. You will also have access to the Hôtel des Postes, a building built in 1910, in which you can admire an exhibition recreating a post office from the years 1910-1920. If you have some spare time, don't hesitate to take a tour of the Musée des outils anciens de Saint-Rémi-de-Tingwick, home to one of the largest collections of antique tools in Canada.
J 3 | Saint-Ferdinand – Return
Free time at the Manoir du Lac William before returning to enjoy the many activities available on the site: indoor pool, jacuzzi, spa, infrared sauna, Nordic baths, health center and massage therapy ($), training room, hiking, bike, pontoon ride, pedal boat, paddle board and kayak.
* Enhance your package with a variety of activities! *
Do you want to visit a museum, do a tasting at a local producer or visit a national park? All our packages are customizable on request. You could benefit from 25% discount on these activities too!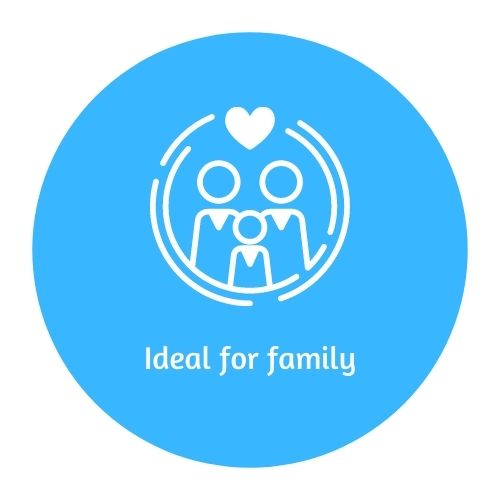 THIS PACKAGE DOES NOT INCLUDE
* Several dates available *
(June to mid-October)
Possibility of car rental on request. Possibility of adding activities on request.
* The Explore Quebec on the road discount applies only to Quebecers. Proof of residence will be required to purchase the package.
** Full payment of the package is requested at the time of booking.
You have up to 14 days before the date of arrival to postpone your stay to another date free of charge. For any cancellation up to 14 days before the date of arrival, a management fee of $ 50 per file is non-refundable. For any cancellation 4 to 13 days before the date of arrival, a penalty of $ 50 per room will be applied in addition to the management fee of $ 50 per file. For any cancellation 3 days or less before the day of arrival, a penalty of $ 100 per room will be applied in addition to the management fee of $ 50 per file. For any cancellation on the same day or no-show, 100% of the reserved costs will be charged.
*** Our agency is committed to respecting and ensuring compliance with all the measures and instructions issued by the National Institute of Public Health of Quebec, which are incorporated into our response plan to Covid-19. The service providers used in the Explore Québec packages have also signed this commitment to comply with health measures. It is our responsibility to ensure that service providers are open at the time of the customer's travel. The agency reserves the right to modify the packages in the event of the closure or non-reopening of providers included initially, by offering customers equivalent solutions.***